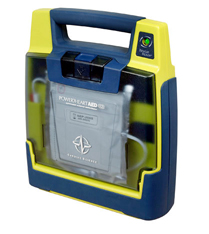 The Food and Drug Administration (FDA) has issued a voluntary recall for a limited number of automated external defibrillators (AEDs) manufactured by Cardiac Science. The impacted AEDs were manufactured between July 1 and December 31 of 2011. Click here for more information on the specific models recalled.
It's important to note that according to the information our clients have provided us, to our knowledge no one is impacted by this recall.
However, if you have purchased equipment during the above time frame that is not currently in our records, you can check the serial number of your equipment here.
For questions, you may contact Gabriel Lopez, EMS (518.843.6860, ext 108/glopez@easternmedicalsupport.com ), or Cardiac Science (1.888.402.2484/aed210@cardiacscience.com ).